MEET A COLLECTIVE OF
FORWARD THINKERS.

"WE PURSUE AN INNOVATIVE APPROACH TO LEARNING THAT IS ENGAGING, FUN AND MIND-BLOWING."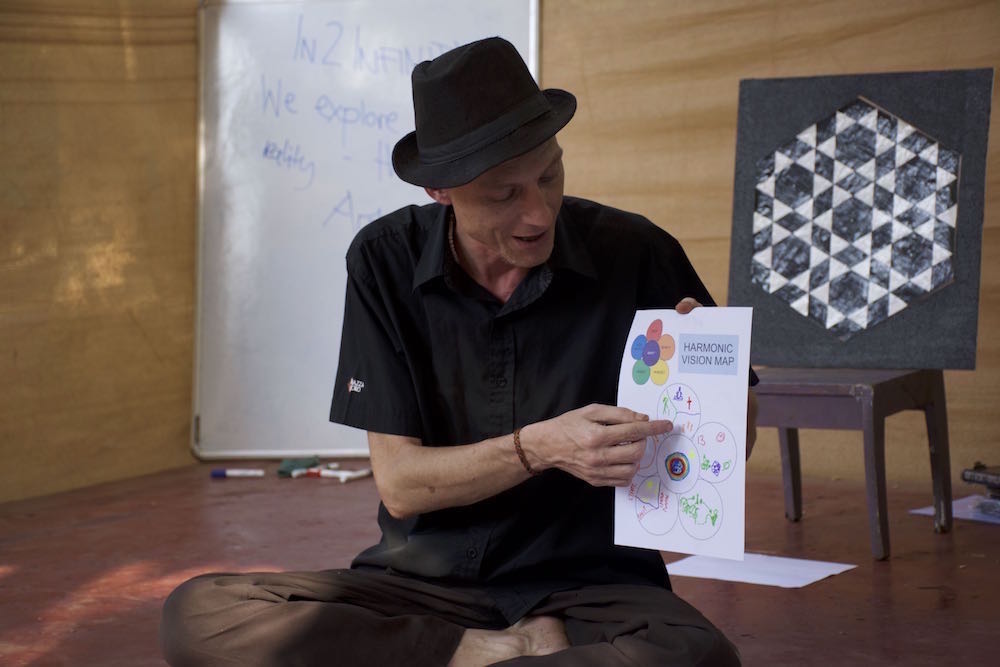 WHILST ON A JOURNEY THROUGH INDIA, COLIN POWER PLANTED THE FIRST SEED OF WHAT WOULD BECOME IN2INFINITY. INSPIRED BY THE MANDALAS AND SPIRITUAL ART, COLIN POWER RECOGNISED A PATTERN OF SIMILARITIES TO MANY SCIENTIFIC CONCEPTS.
COLIN'S PASSION FOR MATHEMATICS, MUSIC AND EDUCATION, HE BEGAN TO PRODUCE A WHOLE HOST OF NEW CONCEPTS AND IDEAS THAT RADICALLY RESHAPED THE FOUNDATION THINKING OF MANY OF THE PHENOMENA FOUND IN NATURE AND THE UNIVERSE. WITH HIS EXPERIENCE IN CREATIVE LEARNING, HE BEGAN TO DEVELOP A SERIES OF WORKSHOPS FOR A VERY DIVERSE RANGE OF SUBJECTS.
SINCE 2015 HE HAS BEEN PIONEERED A FRESH APPROACH TO EXPLAIN COMPLEX CONCEPTS OF PHYSICS, CHEMISTRY AND BIOLOGY. PRESENTLY,
IN2INFINITY HAS ATTRACTED OVER 20 TEACHERS WHO ACTIVELY INCORPORATE THESE METHODOLOGIES INTO FUN AND PRACTICAL WORKSHOPS.