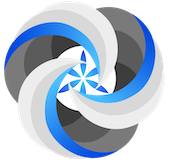 In2infinity is formed of a small but dedicated group, who have all been inspired in some way by Geometry, Nature, Science, and Spiritual though. Based on the discoveries of Colin Power, and with the Support of Heike Bielek, together the initiated a small series of Teacher Training workshops, from which In2ininity
Colin Power is a life long musician, workshop facilitator, and has been practising aspects of the Quadrivium since 2006.
In 2000, he set up his own company teaching digital music techniques to children, that was specialised in the field of disabilities. Through this work, he became involved in numerous projects that demonstrated how music improved the memory and learning capabilities, break down emotional barriers and preconception between different ethnic groups.
In 2011, he met Tanya Moore who had been exploring Accelerated Learning techniques. Together, they formulated a Spanish course that covered ½ of a GCSE in only 2 days.
Colin has travelled extensively, particularly through India and South East Asia, where he has conversed with a large variety of spiritually minded people, particularly on the subject of Buddhism and Hinduism. His entry into the world of Metaphysics began when he became interested in creating alternative energy generation, based on Vedic mathematics of vortexes.
He has since then worked tirelessly, producing new theories in the fields of mathematics, science, and spiritual concepts.
Born in Germany, Heike studied Biotechnology and received her phD in Biology in 2012. She founded Art-Jams with two of her friends, an online art platform that organises events in form of art exhibitions with live performances and music. At the same time she worked for Bionorica as a pharmaceutical sales person.
In 2014, she left everything behind to travel the world in search for a deeper meaning to life. Her exploration lead her to many new experiences, such as teaching Yoga and Kite surfing, working as a cook on a prawns boat, documentary filming making, and performing music, until she discovered the Art of Sacred Geometry.
Being inspired by and recognising the value of Metaphysics, she stidied under Colin Power In2Infinity in 2017. She pioneered a creative and fun teaching style, that would combine her passion for science, spirituality and art in her own project 'Hello Geometry'. She helped edit and illustrate the practical guidebook series, that are based on the concepts of Colin Power, runs workshops, courses and gives talks.
Baptiste Vandel came to In2Infinity in 2019. He is a 3D motion designer, web-designer and sound engineer. Born in France, he is an Artist, musician, explorer & observer of the inner and the outer world.
He is a proud teacher of In 2 Infinity, in love with fractals and Nature's patterns !
She is a passionate Yogini and Business Psychologist (M.A.). After 6 years of consulting experience in Banking, Strategy and Marketing she decided that Creativity and Learning is what leads to a happy & successful life. In India, she became a certified Hatha Yoga & Meditation Teacher as well as Learning Coach for children and parents and practice together.