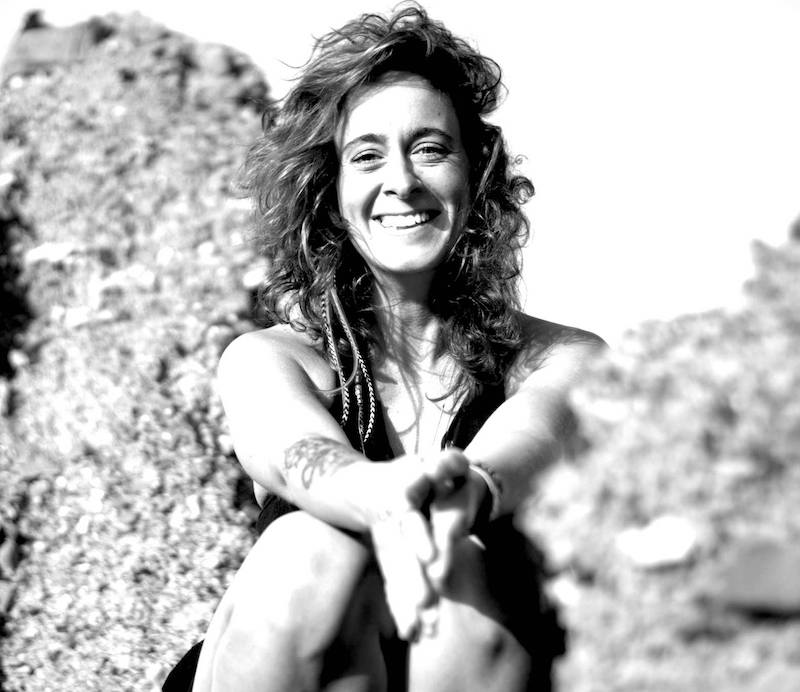 Reiki, Yoga, Meditation, Sacred Geometry
Bárbara is born in Lisbon and comes from a background of Jazz Piano and Architecture. After working many years in a corporate job in London, she decided to go on a new journey with her project Offline Portugal. Traveling to India and experiencing Vipassana and Reiki, her spiritual journey has expanded from being a Yoga teacher to spread awareness, self-realization and human connection. Offline Portugal is a project that was founded upon on the idea to disconnect people from the smartphone and bringing them back into the present moment. Based in Aljezur, Portugal, on an off-grid farm surrounded by nature, the centre offers mindfulness retreats, holiday packages and other events including yoga, music, surfing and spiritual education.
Our Training Program in Goa Our first Sacred Geometry Teacher Training (SG-TTC) took place in February 2019, Goa. In 4-days, we trained all participants in the fundamentals of Sacred Geometry and its relevance to modern science as well as spirituality. Most participants were already familiar with our workshops and took the chance to participate in our very first Teacher Training.