Yoga, Sacred Geometry and Cake
Sacred Geometry Taster Workshops & Healing Festival
At The Space Goa we offered our regular Tuesday workshops (in collaboration with our teacher, Bobby G) and contributed to their healing festival, where anybody could experience a bit of Sacred Geometry. A few sessions at new venues, such as Mandala Caf? and Little World attracted conscious travelers from all over the world, different age groups and professions. A few special workshops were targeted specifically at kids, organized by our newly trained teacher?s Alex and Gem at the Neptune?s Sunday Brunch, where Mandala drawing was offered alongside a variety of other activities such as circus, macrame, and dance. Kids loved the combination of stories, Mandala drawing and playing with 3D shapes, and we had a great time also chatting with the parents about the deeper meaning behind ancient symbols.
Sacred Geometry and Yoga
Aryana Yoga, Anand Yoga Village, and Brothers Yoga Retreat invited us for a couple of classes in Yogic philosophy. This had been particularly successful as we could show many western students a path of understanding mythology and spiritual concepts through the lens of Sacred Geometry, Science and logic.
A season ends, another is coming
It?s been fantastic few months hanging out in the spiritual community and enjoying the beautiful beaches of South Goa. Looking forward to the next one with more workshops from our freshly trained Facilitator Team, new courses, our 2nd Teacher Training Level 1 and 2, as well as a retreat. But before we come back, we are heading off to Nepal next, then Europe.? See you soon Goa!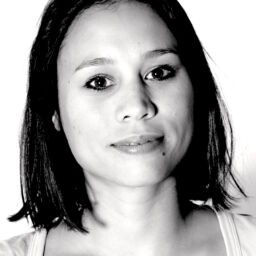 Heike Bielek is a passionate Teacher, International Speaker, Artist, and co-founder of In2Infinity. She studied Biotechnology in Germany, completed her Ph.D. in Biology, and worked in pharmaceutical sales. Alongside science, she was always very active in dancing and art, developing her first project running interdisciplinary art events during her Ph.D. studies. In 2014, she decided to leave everything behind to travel the world. This led her to the discovery of the ancient philosophies of India through Yoga, Meditation, and Symbolism. Diving deep into metaphysical studies, she realized the connections of ancient wisdom and modern science in the practice of geometry. With In2Infinity, Heike has found a way to bring her passions of science, philosophy, and art together. It is her vision to make education a fun and mind-expanding experience for anyone who wants to learn about the Universe. Currently, she lives location independent and moves between India, Nepal, and Europe.