The Power to manifest in Nepal
Our 6 weeks in Pokhara Nepal were efficiently busy with 3 workshops a week and 2 courses on the Power of Manifestation. From the creation of Space to the existence of Heaven, the Akashic Record, and the Matrix, the topics in our creative learning sessions amazed locals and traveler?s from all around the world.
We have been partnering again with our familiar venues, Little Windows and Zero Gallery, both beautiful and creative spaces with yummy food. This year, we also held regular workshops at the famous Juicery Cafe, just next door to Zero Gallery with the biggest crowd of probably 30 people in one go. The weather did not always play along, so we were often interrupted by hard rain. However, this did not stop us from getting creative and learning through shape and form.
Our two Power of Manifestation courses were also successful, which we held at Kaffee Katz with view over the lake. Thanks goes out to all curious participants who were eager to learn about the metaphysical perspective of how we influence reality and how to apply this knowledge in beautiful mind maps.
In an Interview at Radio Safalta Pokhara it was all about Sacred Geometry, Platonic Solids and the events in Pokhara. Thanks goes to Santosh Bhandari for a nice chat and to collaborate in the future with colleges and schools in Nepal!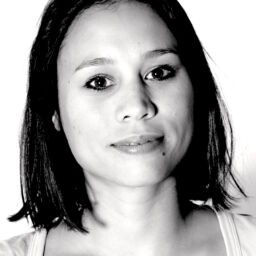 Heike Bielek is a passionate Teacher, International Speaker, Artist, and co-founder of In2Infinity. She studied Biotechnology in Germany, completed her Ph.D. in Biology, and worked in pharmaceutical sales. Alongside science, she was always very active in dancing and art, developing her first project running interdisciplinary art events during her Ph.D. studies. In 2014, she decided to leave everything behind to travel the world. This led her to the discovery of the ancient philosophies of India through Yoga, Meditation, and Symbolism. Diving deep into metaphysical studies, she realized the connections of ancient wisdom and modern science in the practice of geometry. With In2Infinity, Heike has found a way to bring her passions of science, philosophy, and art together. It is her vision to make education a fun and mind-expanding experience for anyone who wants to learn about the Universe. Currently, she lives location independent and moves between India, Nepal, and Europe.