01sep11:30 am29(sep 29)12:00 pmVirtual EventI2I Broadcasts: The Atomic Fabric11:30 am - 12:00 pm (29) UTC+01 (UK) The Broadcast starts in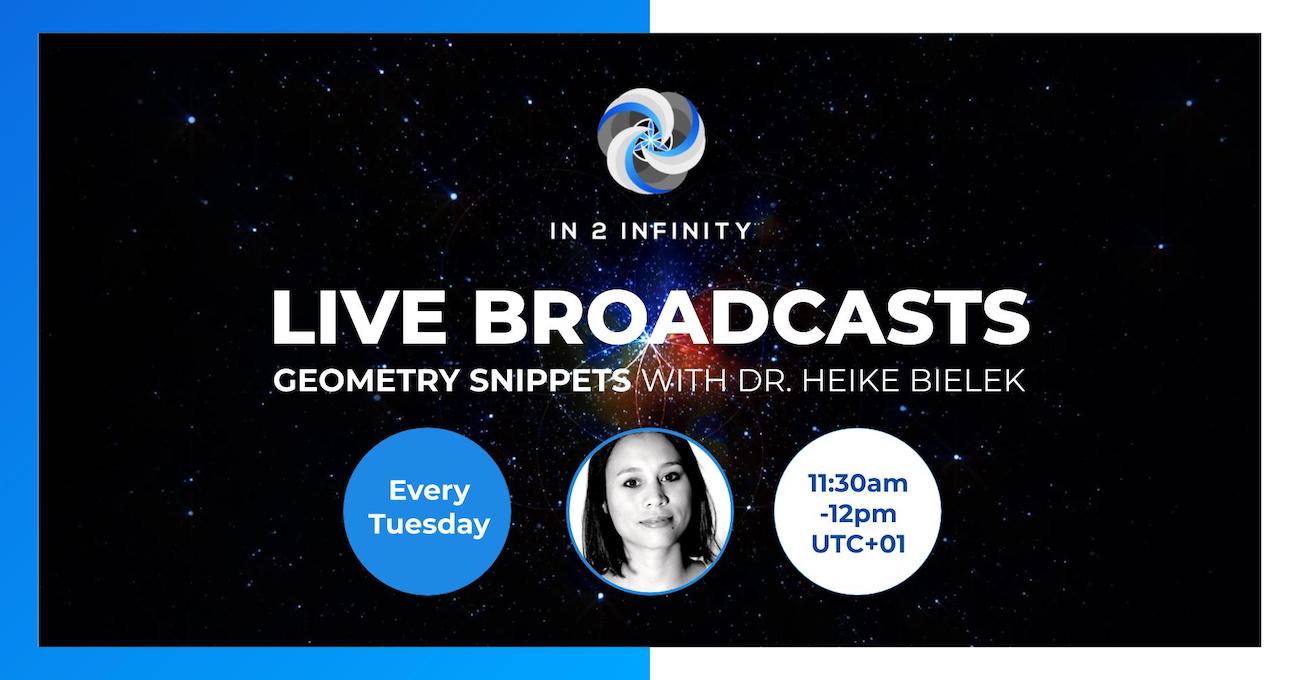 Event Details

Tune into our weekly In2Infinity Broadcast about Universal Geometry from Quantum Physics, Chemistry, Biology, Astronomy to Philosophy, Theology and Ancient History. Every Tuesday we introduce you to another aspect of the intriguing knowledge hidden within geometric designs.

This September: The Atomic Fabric

15.09: Atomic Models – How does the Atom look like?
22.09: The Atomic Architecture – Platonic & Archimedean Solids
29:09: Atomic Fractal – The Pattern of Noble gases

What time?
11:30am -12pm (UTC+01) London, UK

Where?
Facebook live: https://rb.gy/nu3ues
Youtube live: https://rb.gy/jfhmge
Youtube Channel:
If you miss it, you will find the recording on our youtube channel: https://rb.gy/gan4lm
Support us
Support our work with your donation ❤: https://rb.gy/ziyg7w
Want to dive in deeper?
We offer 2hr Online-Workshops in the Art of Learning where we explore each topic in much more depth. Check out our upcoming workshops: https://rb.gy/smxsth
Time

1 (Tuesday) 11:30 am - 29 (Tuesday) 12:00 pm UTC+01 (UK)
Location

In2Infinity Youtube
Future Event Times in this Repeating Event Series
september 8, 2020 11:30 am - october 6, 2020 12:00 pmseptember 15, 2020 11:30 am - october 13, 2020 12:00 pmseptember 22, 2020 11:30 am - october 20, 2020 12:00 pmseptember 29, 2020 11:30 am - october 27, 2020 12:00 pmoctober 6, 2020 11:30 am - november 3, 2020 12:00 pm